Dragon Pearl book trailer
Dragon Pearl by Yoon Ha Lee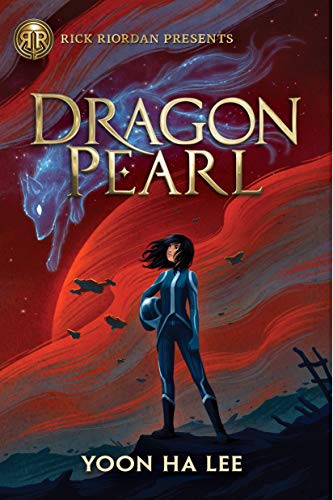 Genre: Middle Grade Fantasy Science Fiction
Format: E-book
Pages: 312
Published January 15, 2019
Date Finished: 5/12/2021
Rating: 3.8
" In the old days, foxes had played tricks like changing into beautiful humans to lure lonely travelers close so they could suck out their lives."
This book is about a 13 year old girl named Min, who is on a mission to rescue her brother, Jun. Jun is accused of leaving his station and going after the Dragon Pearl. The Dragon Pearl is an ancient artifact that is known as a powerful weapon that can destroy the planet. This book was ok. I didn't really like Min as a character and I felt like she was disrespectful, but I grew to like her. The story is pretty good and the journey Min takes is epic. I didn't like Captain Hwan's character. His motives were unclear and It seemed like he was a good guy and then he was suddenly a bad guy. I just didn't get it. I did like learning about the supernatual creatures and the myths surrounding them. There is some diversity in the book. The character Heimdal uses they/them as pronouns. Overall: this book was pretty good but I wanted more.
When the Irish Invaded Canada: The Incredible True story of the Civil War Veterans who fought for Irelands Freedom By Christopher Klein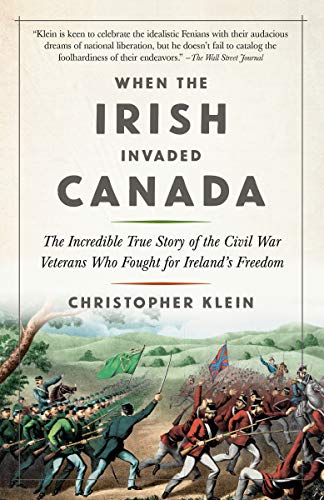 Genre: Nonfiction: Civil War/ History
Format: Audiobook
Pages:365
Published January 1,2019
Date Finished: 5/20/2021
Rating: 3.6 Stars
"The governing passion of my life apart from my duty to God is to be at the head of an Irish Army battling against England for Ireland's rights. For this I live, and for this if necessary I am willing to die."
This book is about the Fenian Raids which begins in 1866. This is also about the Irish americans that fought in the Civil War. This nonfiction is interesting! I loved learning about Canadian history. This book was well researched. I liked the narrator to the audiobook. The book was easy to read and understand. I felt like Klein was biased and was saying negative things about the americans. It left an uneasy feeling in me. I was also bored with some of the parts in the book. Overall: This book is recommended for History Nerds and for students that are interested in this topic.
The Accidental Apprentice book trailer
Wilderlore: The Accidental Apprentice by Amanda Foody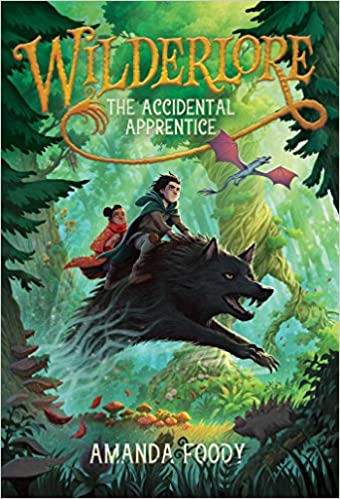 Genre: Fantasy/ Coming of age
Format: Arc
Pages: 283
Published March 30, 2021
Date Finished: 6/15/2021
Rating: 4.66
"Yes, the world is my oyster. I get it except the oyster spits out toxic Phigm instead of Pearls."
This is a story about a boy named Barclay and one day he unwilling bonds with a beast. I liked this book. It is full of adventure and is a coming of age. Barclay learns about himself through the beast he hates. He eventually accepts himself and the beast. I loved the twist! I also loved learning about the different kinds of beasts. Their is even a beast mushroom! This is the first book in a series and I am excited to see where the story goes. This book has action and magic and is so funny! I recommend this to anyone who loves fantasy and adventure. Be ready to unlock your beast!
The Summer Deal (wildstone series, 5) by Jill Shalvis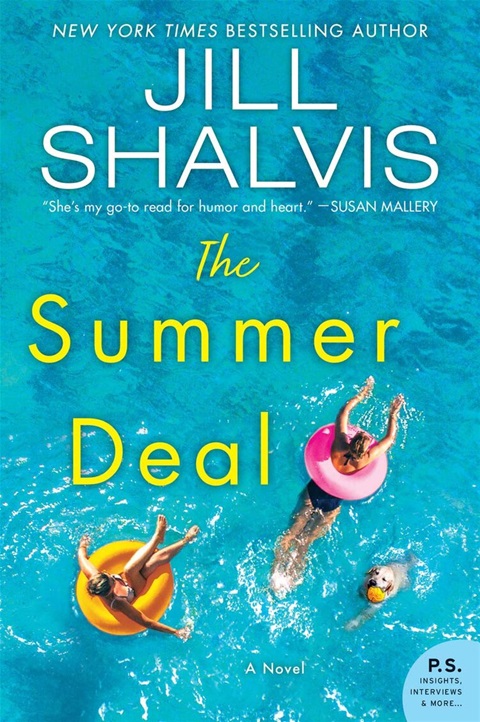 Genre: Contemporary
Format: Paperback
Pages: 349
Published June 2,2020
Date finished: 7/31/2021
Rating:4.33
"For him, family and a sense of belonging came from where he made them, which was why he'd gathered Max and Kinsey here, with him. But if he was being honest with himself, there was still a part of him that secretly yearned ... to be the one picked."
This book is about two sisters. Brynn, who moved back home from a bad break- up with her boyfriend and Kinsey, who has kidney disease. At the start of the story, the girls have a rough relationship with each other. They have know each other since they were 9 and they attended the same summer camp. This book is a contemporary and it does have romance in it. I really liked the banter between Brynn and Kinsey. I loved the comedy at the begining of the the book. Brynn sees Max and Eli undress their surfing clothes. It is so funny! It was a little slow in the middle of the book. I felt like the characters were having the same problems over and over again. My favorite character is Deck. He was so supportive and funny and overall a great guy. Now I know why people gush over male characters in a romance. This book would be great for collage aged kids and people in there 20 or 30.
I am still Alive book trailer
I am still Alive by Kate Marshall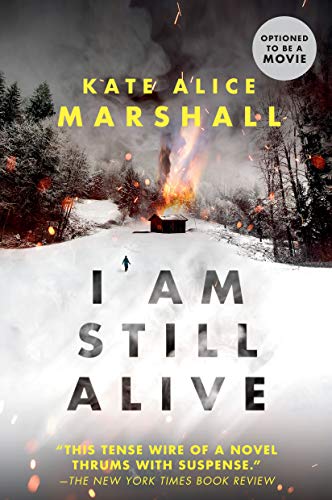 Genre: Survival story
Format: Audiobook
Pages: 331
Published July 24,2018
Date Finished:08/11/2021
Rating:4.66
"The wolf-dog lunges for me again. He's past the rifle barrel. His teeth rend the air in front of my face, and I fling myself backwards away from him.He's on me again in an instant, Bo just behind him, all of us a tangle of bodies on the ice."
This is about a young girl named Jess. She is trying to survive in the woods. Jess and Bo, her father's dog are alone in the forest. This is her survival story. Jess has dealt with a lot. Her mother got in a car crash and Jess got her leg injured. Unfortunaly Jess's mother dies from the accident. Jess is forced to move to her father's place. He lives in the wilderness. I loved this book! I loved the way the story was told. It was told in a Before and After format. Before the accident and After the accident. This book made me feel things. I cryed, was scared, and sad for Jess. I loved the fact that Jess was reading this thriller novel and using it's pages to keep her warm at night. There is a dog in this book. Bo is a true hero. I loved the narrator of this book. I liked the thrilling parts of this book. There is a mystery at it's core. The atmosphere of this book was on point. While I was reading, I felt like I was lost in the woods too. This is a great coming of age and is a powerful story. I recommend it to thriller lovers, Survivalists, and someone who wants a great ride.
The Troop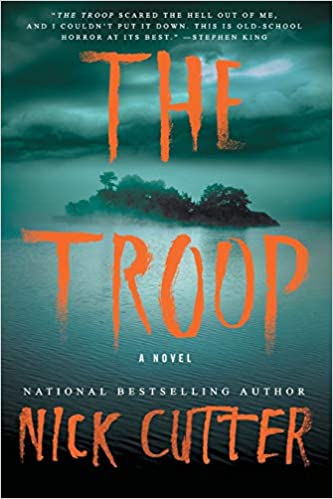 Genre: Survival Horror
Format: Audiobook
Pages: 358
Published Febuary 25, 2014
Date Finished: 09/21/2021
Rating: 4 Stars
"Do you know how hard it is to kill something? Nothing wants to die. Things cling to their lives against all hope, even when its hopeless. It's like the end is always there, you can't escape it, but things try so, so hard not to cross that finish line. So when they finally do, everything's been stripped away, their bodies and happiness and hope."
This book is about 5 boys and their Scoutmaster named Tim. They are taking a camping trip to a remote island. At the begining of the book they notice a very sick and thin man that is so hungry. Tim is a doctor and he tries to help the man. After that things take a terrible turn. This book is very graphic in gore and blood scenes. Think Alien and The Thing. This book has animal abuse. My favorite character was Newton. He was the nerd of the group. My favorite scene was when the scientist was testing the virus and the test subject pooped out a worm and then she ate it. That scene was forever implainted in my mind! I liked the articles and interviews about these worms. I loved the backstory of each of the characters. This book was well written. If you want to be scared this Halloween pick this book up.
Abandon (Abandon,1) by Meg Cabot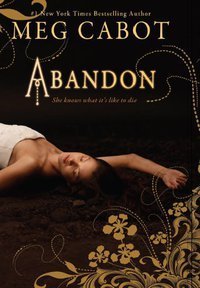 Genre: Contemporary Fantasy
Format: Audiobook
Pages:358
Published April 26,2011
Date Finished: 10/7/2021
Rating: 3 stars
" But really the term "forgive and forget" doesn't make sense to me. Forgiving does allow us to stop dwelling on an issue, which isn't always healthy. But if we forget, we don't learn from our mistakes. And that can be deadly."
This is about a girl named Pierce, who died and met a guy named John. This is a Persephone and Hades retelling. In this version, John is called the Keeper of the Underworld. This book is a mystery, romanse, supernatural and contemporary. This book was easy to read and understand. I liked the flashback scenes. I loved Pierce's family and there religous beliefs. I didn't really like Pierce. She was so dumb and oblivious to details. I didn't like that it took place in high school. There was a lot of emotions that I felt while reading this book. I felt happy, sad, mad and frustrated. I didn't really like this book. This book does have trigger warnings: rape, teacher to student abuse, sexual relationships with teachers, suicide and death. I didn't like the teacher character in this book. He tries to make a sexual pass on Pierce. This scene made me cringe and I hated it. There was a mystery in this book but, it was easy to figure it out. This book is recommended for people in high school. I would not really recommend this book.
The Adventures of Tom Sawyer by Mark Twain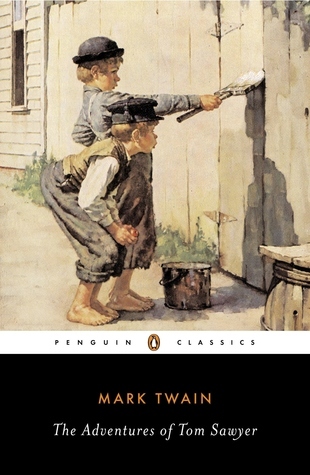 Genre: Satire, Historical Fiction, classic
Format: Hardback
Pages: 223
Published January 1,1876
Date Finished: 10/11/2021
Rating: 3 Stars
"Work consists of whatever a body is obliged to do, and. Play consists of whatever a body is not obliged to do."
This is about a boy named Tom Sawyer. This is about his adventures in childhood and play. I didn't really like this book. Tom Sawyer is a trickster and he is selfish. I didn't like any of the characters. They also weren't fleshed out. This book didn't have a story. The book showed different events in Tom's life. I didn't like how the book was stuctured. This book was easy to read and the accents were very good. I didn't like how the teacher would whip the children if they were acting up. It was abuse! Tom mentions getting married to Becky. I felt like the children were just playing and I felt they were to young to get married. Tom also says that it is ok to have two girlfriends. When is that ok? There was a mystery that was stringed through the novel. I thought the mystery element was good. I am glad I read this but I will not read this again. I would rather read Huckaberry Finn.
The Mummy (Ramses the Damned,1) by Anne Rice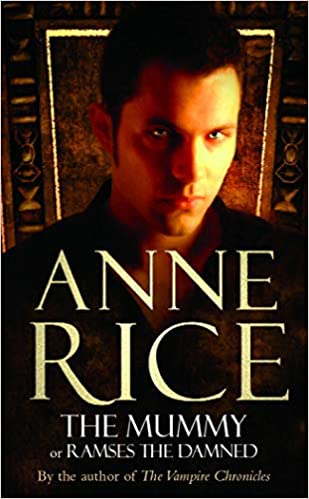 Genre: Paranormal Romance
Format: Audiobook
Pages:480
Published January 1,1989
Date Finished:10/19/2021
Rating: 3 Stars
"I picture heaven as a vast library with unlimited volumes to read. And paintings and statues to examine galore. I picture it as a great doorway to learning... rather than one great dull answer to all our questions."
This is a paranormal romance between a girl named Julie and a mummy named Ramses. Julie is described as a strong woman but, she is not. There is a murder but it is not resolved. I did like Ramses love for Cleopatra. I would have liked to see more of her. I didn't like the romance. Julie falls in love with Ramses very quicky. The book was trying to be serious and dramatic but, it didn't really work. I listened to this on audiobook and I didn't really like the loud music. The music was too loud and it was hard to listen to the story. If you like romance (monster romance) you might like this book