The Hammer of Thor ( Magnus Chase and the Gods of Asgard,2) by Rick Riordan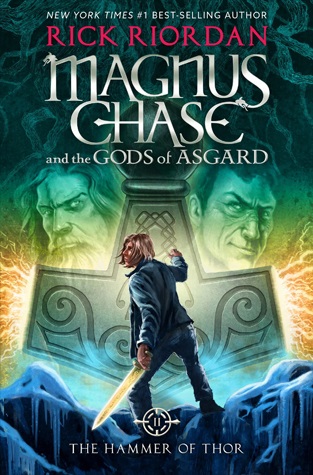 Genre: Middle Grade Fantasy
Format: Hardcover
Pages: 459
Published October 4th 2016
Date Finished: 02/04/2020
Rating: 4.5 Stars
"You know Magus ... sometimes it's best not to look as far as you're able to look or to listen to everthing you're able to hear."
This is the second book in the Magnus Chase series. It all starts with a missing hammer and it is up to magnus and his friends to retrieve it. This book is so great! We have diverse characters. Magnus is homeless, Sam is Muslum,Heathstone is deaf, Blitzen is dark-skinned and Alex is transgender or trans fluid. In this book we get the backstory of Heathstone. He deals with an abusive father. Amir and Sam get more screen time. I loved Amir reaction to the norse Gods. I loved Alex in this book. She is an amazing and strong character. I also loved the chemestry between Alex and Magnus. We meet new Gods as well Heimdall, Sif and VIdar. We also traveled to new and exciting places. I loved this book! It was funny and made me cry laugh and It had some very important topics in this book. It also had some culture references for example; Riordan describes Alex's eyes as David Bowie. Jack( the talking sword) loves to sing and thor wears his hair in pigtails. This is SUPER funny and I highly recommend. I don't want to affend transgenders out there but I have referred to Alex as a she,her. Alex prefer to choose her gender and this review is not judging her gender.
Mad About the Hatter by Dakota Chase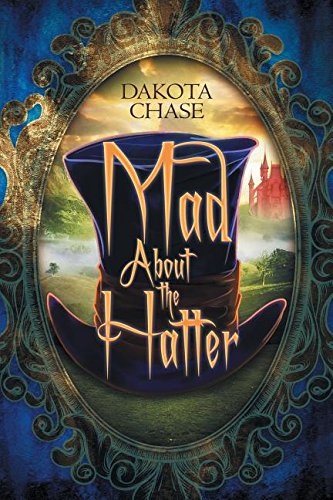 Genre: Alice in Wonderland Inspired Fantasy
Format: Audiobook
Pages: 190
Published August 20th 2015
Date Finished: 2/14/2020
Rating: 5 Stars
"It's named that because many parts of it are wondrous, but also it's a wonder anyone ever survives some of it."
This is about Alice's brother Henry. Henry doesn't believe Alice's story about her going to Wonderland. One day Alice gives Henry a drink of elixer and he gets wisked off to Wonderland. Alice tells him to find the Mad Hatter. I loved this book so much! The Mad Hatter is whimscal and hilarious. I loved this adventure story. Henry falls in love with Hatter and their relationship is a hate to love thrope,which I loved. I also loved the banter between Henry and the Mad Hatter. They argue and get sick of each other. During the adventure we meet the smoking Catapiller, the white rabbit, the screaming red queen, Twiddle Dee and Twiddle Dumm and Red King. The Mad Hatter made me laugh out loud. I recommend this book if you loved Alice's Adventures in Wonderland. If you read the classic then you will love this book
Anna Dressed in Blood (Anna,1) by Kendare Blake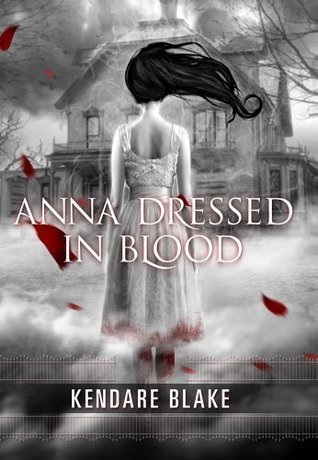 Genre: YA Horror
Format: Hardcover
Pages: 316
Published October 17th 2011
Date Finished: 02/23/2020
Rating: 4 Stars
"This city smells like smoke and things that rot in the summer. It's more haunted than I thought it would be, an entire layer of activity just under the dirt: whispers behind peoples' laughter or movement that you shouldn't see in the corner of your eye. Most of them are harmless-sad little cold spots or groans in the dark. Blurry patches of white that only show up in a Polaroid. I have no business with them. But somewhere out there is one that matters. Somewhere out there is the one that I came for, one who is strong enough to squeeze the breath out of the living throats. I think of her again. Anna. Anna Dressed in Blood. I wonder what tricks she'll try.I wonder if she'll be clever. Will she float? Will she laugh or scream? How will she kill me?"
This book is about Cas- a ghost hunter, who is planning to kill the mysterious ghost named Anna. Cas kills ghosts and he doesn't stay in one place for long. Then he meets Anna Korlov and everything changes. This book is a horror novel. I loved the imagery in this book. It has a ghost with a bloody red dress, Souls being eaten by the walls and a voodoo monster that has no eyes. What can you say I loved the horror in this book. The Characters are querky. Cas is the ghost hunter, Thomas is a nerd who can read people's minds, Carmel is a popular girl that kick some butt and Anna the ghost that kills everyone who enter her house. I liked Cas's mother, who protects her son like any mother would do. This book has witchcraft and voodoo lore in it. I didn't really like the ending and I had more questions about the book. The romance was less developed and Cas and Anna only kissed twice in the book. I really wanted Anna to be a bad guy with a tragic backstory. She did have the tragic backstory. I didn't really like the twists in this book. I would recommend this book for fun Halloween read.
Tick Tock by Dean Koontz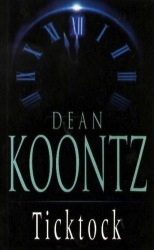 Genre: Monster Horror
Format: Audiobook
Pages: 352
Published January 1st 1996
Date Finished: 02/23/2020
Rating: 2.5 Stars
"Tommy told Sal about the strange white-cloth figure with black stiches that he had found on the front porch. "Sounds like Pillsbury Doughboy gone punk" Sal said."
This is about a young man named Tommy Phan. He is Vietnamese and writes detective novels. One day he finds a doll on the porch at his house. That night, a monster comes out of the doll. He also receives a note that tells him he has until dawn to figure out who sent this doll and how to get rid of it. This is a weird book. It started out as a thriller and turned into a monster horror story. In the novel we meet "Del" Paine, who is telepathic. We meet her family, which is weird. Her family believe in the supernatural. Del's mother communicates with her dead father through a tv show. I didn't really like the story and the ending was weird. I did like Tommy's mom, who wanted her son to embrace his culture. I also didn't like that we didn't learn anything about the Vietnamese culture.
The Guest Book By Sarah Blake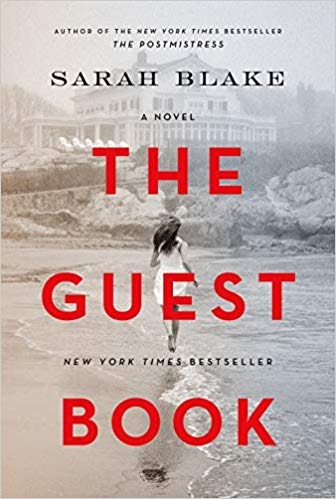 Genre: Historical Fiction/ Family Drama
Format: Audiobook
Pages: 484
Published May 2nd 2019
Date Finished: 03/09/2020
Rating: 3 Stars
"Wars, Plagues, names upon tombs tells us only what happened. But history lies in the cracks between
This is a story about the Milton Family. It all begins in 1935, Kitty and Ogden are happy until the death of there 5 year old child. They decide to buy an island to surpress their greif. In the 21 century Evie, Kitty granddaughter is trying to keep the Island in the family. Evie and her husband can't afford it. I didn't really like this book. The characters were unlikeable and racist. This book has racism, politics at the time, and grief. The novel takes place in three different time periods 1935,1959 and the 21st century. The writing was very good and lyrical. This novel is about what is left unsaid and you never really figure out what happened. The ending was brief but, I felt like there was no closure.
The Outsider Book Trailer
The Outsider by Stephen King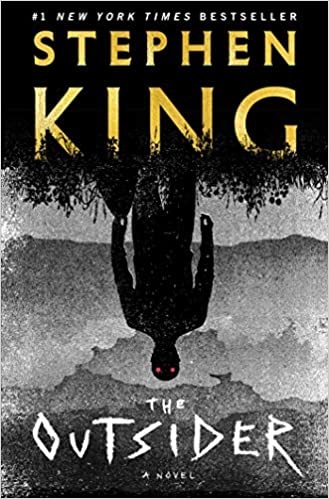 Genre: Supernatural Thriller
Format: Audiobook
Pages: 561
Published May 22nd 2018
Date Finished: 03/25/2020
Rating: 4 Stars
"Dreams are the way we touch the unseen world."
This begins with the most hideous crime ever. A boy is raped and murdered and the suspect is no other than, the little league couch Terry Maitland. This book is very dark. This book hooked me from page one and had me reading till the end. I loved the mystery and the supernatural monster. The monster was creepy and dream like. ie; the monster goes into the little girls room and sits at the foot of her bed and makes her cry by bulling her. His t-shirt changes colors. I didn't really like the ending or the showdown with the monster. It felt like the ending was abrupt. I also didn't really like Holly's character. She seemed lost and distance. It also felt like she had a disorder of some kind. She was not all there.
The Hazel Wood book Trailer
The Hazel Wood (The Hazel Wood, 1) by Melissa Albert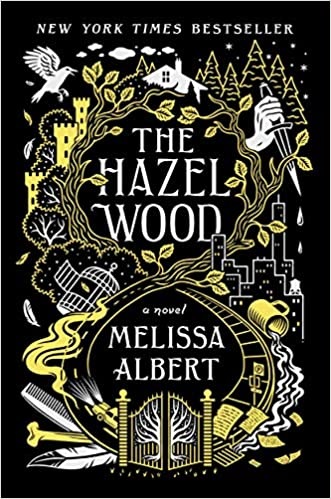 Genre: Contemporary Fantasy
Format: Hardback
Pages: 343
Published January 30th 2018
Date Finished 03/29/2020
Rating: 4 Stars
"And while they're being told, stories create the energy that makes this world go. They keep our stars in place. They make our grass grow."
This is a story about Alice and her journey through the Hinderland to find her mom, who mysteriously disappeared. I didn't really like the beginning of this book, the writing felt disjointed also it felt more like a contemporary then a fantasy. I didn't like Alice's character. She was very mean. I did like the story more when Alice and Finch( who is Alice classmate who is a fan of the Tales of the Hinderland.)go to the Hinderland. The Hinderland is weird and dark and it felt like Alice in Wonderland. The Hinderland also reminded me of the movie "Big Fish" My favorite character was Althea, who was Alice's grandmother. She was dark and creepy. I loved the Dark fairytales in the book. I would recommend this book to people who like wierd and creepy things.
The Law of Inertia by Sophie Gonzales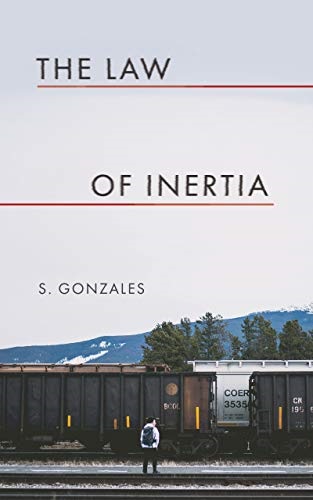 Genre: Hard Hitting Contemporary
Format: Arc E-book
Pages: 353
Published October 16th 2018
Date FInished: 04/07/2020
Rating:5 Stars
"If anyone could listen to my silence and hear the words I wanted to speak, it was him."
This book is about Ash's death and James(Ash's boyfriend) is trying to cope and wants to know what happened to Ash. He doesn't believe Ash who kill himself so, he is trying to find Elliot(Ash's Brother) who mysteriously disappear after Ash's funeral. I loved this book so much! It is told though three perspectives: Ash, James and Louise. Ash has anxiety and depression. He cuts himself and has no confidence in himself. He has also committed suicide twice. James is Ash's Boyfriend. He is hot, smart and plays football. Louise is Elliot's friend. Elliot has drinking problems and drug use. I loved the relationship between Ash and his brother. They were close and talked all the time. I also loved James and Ash relationship. It was a friend to lover romance. All the characters in this novel had flaws and were imperfect. The writing is amazing and lyrical. If you like, Aristotle and Dante Discover the Secrets of the Universe or Simon V.S. the Homo Sapiens Agenda You will love this book.
Thank you for Netgalley for sending me a free e book for a honest review.
The Last Policeman Book trailer
The Last Policeman (The Last Policeman,1) by Ben H. Winter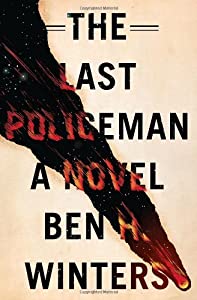 Genre: Mystery/ Science Fiction
Format: Audiobook
Pages: 316
Published July 10th 2012
Date Finished: 05/28/2020
Rating: 3 Stars
"People's inability to face up to this thing is worse than the thing, it really is."
In a world where an asteroid is coming and hitting earth in six months, One dectective Hank Palece is solving a suicide case. He thinks it is a murder. Dectective Palece is relatable and funny. I also found him unlikeable. For example, he hangs up on his sister because he is annoyed. I love the family drama that comes up. Palece sister want him to find her missing husband. There is also a love scene or two. Reading this during the Pamdemic was a lot to take in and it took two months to complete. The mystery was standard and it repeated itself a lot. I got annoying! Overall this book was a pretty solid read.
Pan's Labyrinth :The Labyrinth of the Faun book trailer
Pan's Labyrinth: The Labyrinth of the Faun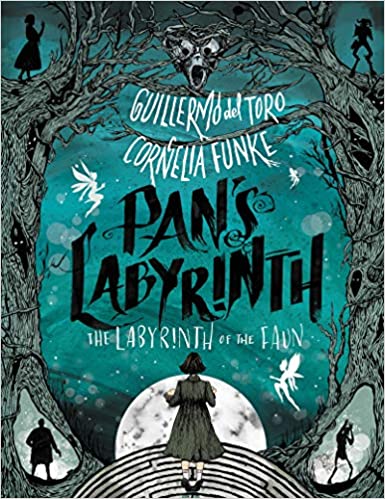 Genre: Dark Fantasy
Format: Hardcover
Pages: 256
Published July 2nd 2019
Date FInished: 05/01/2020
Rating: 3.5 Stars
"You'll meet her. She's very pretty, even though sometimes she's sad for many days at a time. You'll see, when she smiles, you'll love her."
The story starts with a girl named Ofelia. She lives in Spain in the 1944, during the time when Hitler rained. One day Ofelia meets a faun in a labyrinth and he tells her she is a princess from a fairy tale world. She is given 3 tasks and it she passes them then she will go to the underground world. I really liked this book. I liked that we got different perspectives of characters. Dispersed though the story are short stories that explain the back story of this fantasy world. The book was very visual and it congured up memories of the movie. The ending was sad and I was expecting it. I have seen the movie. There is violence in this book and pure evil abuse. Fear is a big theme of this book.
Kessy Lane by Don R. Goebel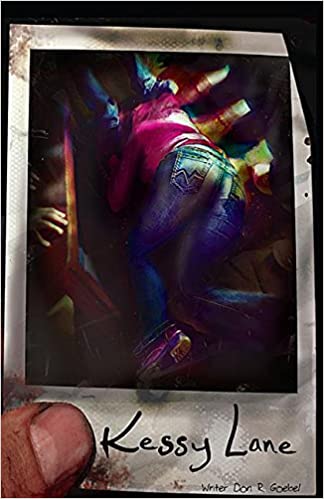 Genre: Thriller
Format: Paperback
Pages:332
Published July 17, 2018
Date Finished 07/02/2020
Rating: 2 Stars
A slowly unraveling mystery of a girl's disappearance and wild rumors about what may have happened.
This book is about the disappearance of a girl named Kessy Lane. This story is told through two cabins. It has different perspectives of people from cabin 1 and cabin 2. The characters in the book are flat and there are a ton of characters. Some of them have similar names,like Jon and Don, Kessy and Cassie. If that is not confusing enough, the book doesn't mention which characters are in which cabin. The timeline is all over the place. The story starts in the middle and we jump between cabin and different times. I got interested in the story around page 300. So there was a tiny bit left of the book. The ending left me with more questions than answers and the use of Stockholm Syndrome in the book was a waste because it was not properly used. The ending was also as confusing as the rest of the book. The writing was not bad, but it needed to be edited and possibly condensed as well. What I did like was Kessy point of view and I wished we got more of that. I got this from a Goodreads giveaway. Thank you to A Novel Page Production and the Author for a free book in exchange for a honest review.
The Bird and the Blade by Megan Bannen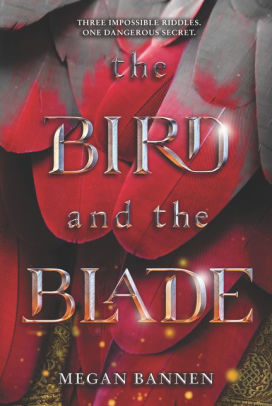 Genre: Historical Fantasy
Format: Audiobook
Pages: 416
Published June 5th 2018
Date Finished 07/20/2020
Rating: 3 Stars
"The man who craves power is the one you cannot trust with it, but the man who is reluctant to lead becomes the greatest ruler of all"
This is about a chinese slave that falls in love with a prince. The prince is has to solve three riddles from the beautiful princess. If he fails, he dies. If he succeeds he will marry her. This book is based on the opera "Turandot". Jinghua, the slave must take the Prince Kalaf to journey too this princess and teaches him the riddles that he must solve. They fall in love. I liked their back and forth banter. Jinghua, is also a princess, which I didn't like. I really liked the beginning. But it lacked my attention thoughout. The ending was sad but, I was expecting it. Jinghua also is tasked with killing Prince Khalaf. Jinghua also has a relationship with Khalaf's dad, which I thought was super gross. It almost seemed romantic.
Branded by Keary Taylor book trailer
Branded (Fall of Angels,1) by Keary Taylor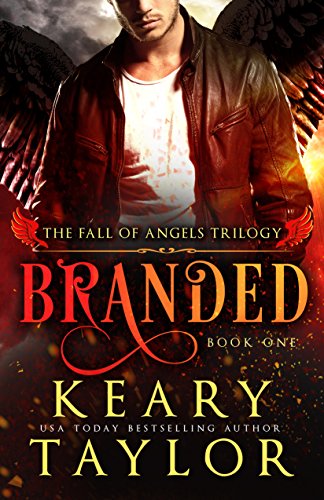 Genre: Paranormal/Fantasy Romance
Format: E- Book
Pages: 376
Published January 3rd 2010
Finished Date: 07/22/2020
Rating: 4.6 Stars
"I knew the marks were never going to disappear. They were always there. Permanent in the deepest sense of the word."
This is my happy book! This book is about Jessica, who has nightmares of angels. The angels judge people who have died. Jessica meets Alex, who falls in love with her. One day Sal, Jessica's best friend tries to kill herself and Jessica knows something is up. Suddenly the "Perfect" man shows up. His name is Cole. But Cole looks and feels familar. Who is he? and What is he doing here? I loved this book. my favorite character is Sal. She likes to read books and is an interovert. I like Alex and Jessica slow burn relationship. I love the horrible nightmares and the scene where Jessica is judged. I also loved Cole and his evilness. He was very manipulating to Jessica. Cole wants Jessica for his own but we are unsure why he wants her. I don't think he is in love with Jessica. I also loved that Jessica's dad was in the story and we learned how she recievied the nightmares. I also loved the ending! I am excited for book 2.