The Good House by Tenanarive Due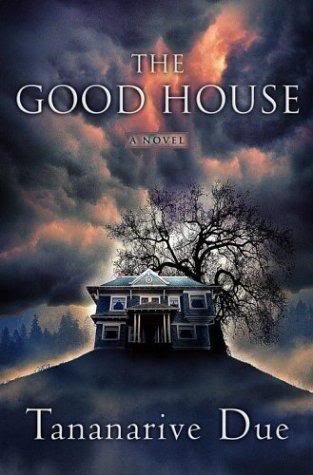 Genre: Paranormal Horror
Format: Audiobook
Pages:547
Published December 1,2006
"As a girl, Marie had named her esprit Fleurette because that was Grandmere's name and therfore must contain some of her wisdom, she decided. And Fleurette was a wise one, indeed.
This book is about Angela Toussaint, who returns to her grandmother's house, which is called "The good house." Angela has not returned there ever since her son Corey, deid there two years ago. This is told in two perspectives Angela (the now) and Corey (the then). The book is about culture, witchcraft and raciam. Corey gets called dirty words. Angela is also broken, she's married to an acaholic abuser. We slowly find out how Corey died and it is horrible. This book is super eerry and I loved it! My favorite character was Rebecca. She is evil and very creepy. I also loved Corey. My favorite scene is when Rebecca is naked and she smiles and her smile is very creepy. It defenaly is very dark. There is magic in this book, which I enjoyed. I am looking forward to reading more books by her.
Obake Neko (Ghost Cat) A Pacific Tale By David Michael Gillespie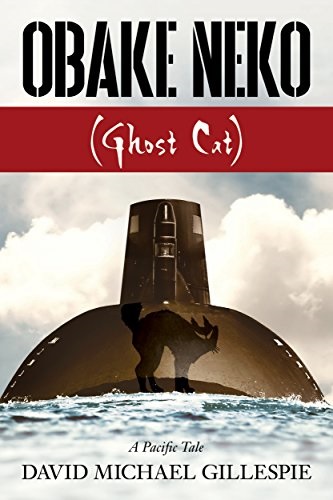 Genre: Historical Fiction/ Mystery
Format: E-book arc
Pages: 347
Published May 14, 2018
Finished 1/22/2019
Rating: 4 out 5 stars
"Everyone made choices in their life, a few of those choices would have major consequences for the rest of your life. Now he had to make one of those life altering choices."
This is a historical fiction about a submarine called Obake Neko. Bud breaks into the pearl Harbor's submarine museum and Mike (Bud's son) tries to help his dad and has to discover the truth to the Obake Neko. This book is told in the past and present. The past perspective is told by the japanese solders, mainly Sensei. The present is told by Mike. This book was very interesting and had a lot of action. There was a lot of twist and It had me at the edge of my seat. This book was based on the pearl harbor but was told through the eyes of the Japanese sailors, which was very unique. I enjoyed the characters. My favorite character was Sensei. This book also had more than one mystery,which was cool. I was worried that It was going to feel rushed. But all the mysteries relate to each other. Thank you net galley for a free copy for an honest review.
Everland (Everland,1) by Wendy Spinale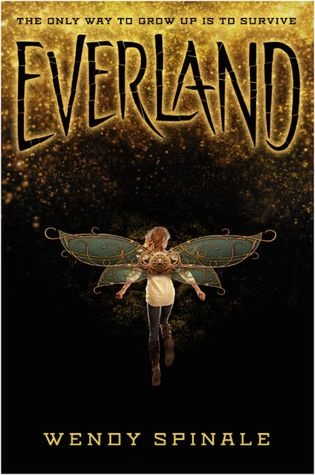 Genre: Dystopian, Science Fiction
Format: Paperback
Pages: 312
Published: May 10, 2016
Finished: 1/29/2019
Rating: 5 out of 5 stars
The only way to grow up is to survive. To die would be an awfully big adventure.
I loved this book. This is a Peter Pan retelling with a steampunk aspects. It is told by two characters,Gwen and Hook. London has been destroyed by bombs and disease. Avirus has destroyed almost everyone in england except for young children, especially boys. Gwen meets a boy named Pete. Gwen with the help of Pete and the lost boys, are determined to find Joanna(Gwen's sister). Joanna was taking away by Hook. The book explains the backstory of Hook and how london got destroyed. This book has adventure, action, a little bit of romance and double crossing. My favorite character is Jack. He is misunderstood. He is also related to Hook. There is a little bit of a mystery in this book. SPOLIER: My favorite scene is when Gwen cuts off Hook's hand and she notices that he has the virus and that was why he wanted the cure.
Twilight Eyes by Dean Koontz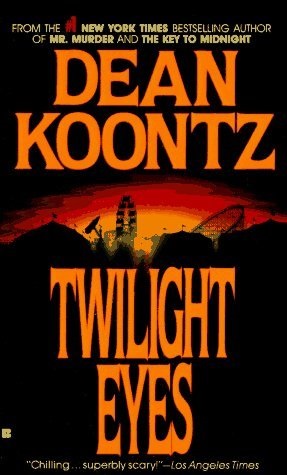 Genre: Horror, supernatual, survival
Format: Audiobook
Pages: 451
Published September 1st, 1987
Finished Date: 02/07/2017
Rating: 2 out of 5 Stars
"Oh, we all are, my young friend! We all deceive. Some of us deceive the whole world,every single fellow creature we meet. Some of us deceive only selected people, wives and lovers, or mothers and fathers. And some of us deceive only ourselves. But none of us is totally honest with everyone all the time, in all matters. Hell, the need to deceive is just one more cure that our sorry species has to bear."
This book is about a man named Slim MacKenzie. He has been blessed with a psychic gift: premonitions and he can see monsters hiding among us. This was an awful book! The writing was pretty good but the story was just bad! It was about a guy Slim, who is seventeen, who can see supernatural creatures. Slim calls them Goblins, to me they were vampire hybrids. Now these goblins are trying to get rid of humans. The story was very weird! Slim meets a girl named Rya and they instantly fall in love. There is a sex scene in the book and it was cringe worthy. I did like the pop culture in this book. They made references to Hello Dolly and Audrey Hepburn. Overall I don't recommend this book.
Strands of Bronze and Gold (Strands,1) by Jane Nickerson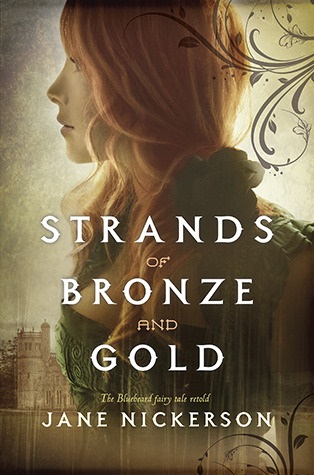 Genre: Historical Fiction/Mystery
Format: Hardcover
pages: 352
Published March 12th, 2013
Date Finished: 02/24/2019
Rating: 4 out of 5 Stars
Welcome to Wyndriven Abby Mississippi, 1855
This story is about a girl named Sophia. After her mother and father died she gets sent to live with her godfather, Bernard. At first he is a fine gentleman and then he goes mad and get more controlling. Sophie is very uneasy at first and she thinks Bernard as a father figure. Bernard becomes obsessed with her. He loves her red hair.This story is based on Bluebeard fairy tale. This was also a slow burn mystery. The mystery of the formal wives and what happened to cause them to die. Also the secrets of Bernard. Bernard is also a very abusive man. He doesn't let Sophia wonder by herself. She can't go to church. And she can't have any visitors. Bernard treats her as his pet and property. This book also has aspects of slavery. Bernard beats his slaves. There is also a hint of Ghosts. The ghosts only appear to sophia when she is in danger for her life. I loved the ghost aspect. My favorite character is Talitha,a slave that Sophia develops a relationship with. I loved the ending.
The Travelling Cat Chronicles
The Travelling Cat Chronicles by Hiro Arikawa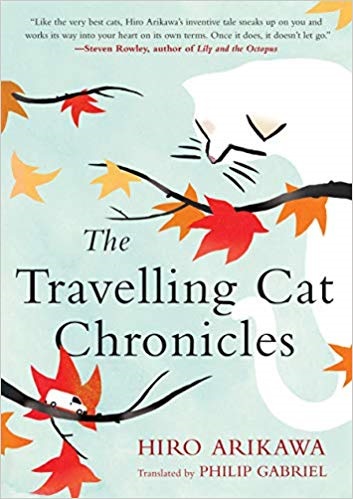 Genre: Contemporary
Format: Audiobook
Pages: 288
Published October 23rd, 2018
Date Finished: 03/05/2019
Rating 4 out of 5
At that moment,we were without doubt the greatest travellers in the world. And I was the world's greatest travelling cat.
This is about Satoru, who tries to befriend a cat. The cat gets struck by a car. Satoru helps the cat and cares for him. One day Satoru packs his stuff and takes Nana "cat" with him. Satoru is determined to find Nana a home. Nana tells this story from his perpective. This book is very funny! This is a touching story about the relationship between a cat and his owner and the journey of finding themselves. This book made me laugh and cry. Not many books can do that. I loved Nana. He was hilarous and sarcastic. The book had a sad twist ending and the writing is very beautiful.
Night (The night trilogy,1) by Elie Wiesel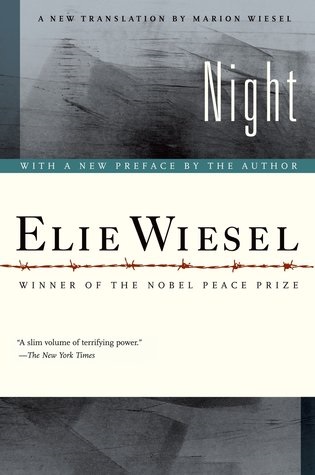 Genre: Memoir
Format: Hardcover
Pages: 119
Published January 16th, 1958
Date Finished: 3/11/2019
Rating 3.5 out of 5
Never shall I forget that night, the first night in camp, which has turned my life into one long night.
Night is the terrifying record of Elie Wiesel's memories of the death of his family, the death of his own innocence and his despair as a deeply obsevant Jew confronting the absolute evil of man. This book is written very well. This is also a very sad and touching book. Elie talks about God and loses faith in him throughout the book. He also talks about death. The Germans did horrible things to the Jews. Elie is stared, shot, and witnesses abuse from other people (Not German soliders). I recommend this book to be read in school, or in a book club. You can really discuss this book.
The Golden State by Lydia Kiesling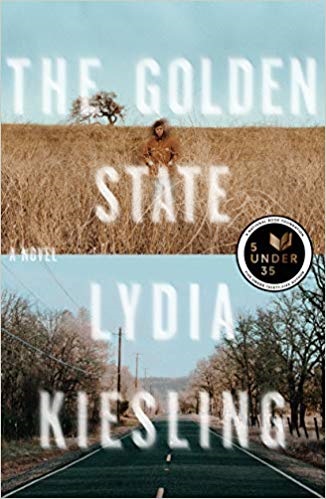 Genre: Contemporary
Format: Audiobook
Pages: 304
Published September 4th 2018
Date Finished: 3/27/2019
Rating: 2.5 out of 5 Stars
"To have a child is to court loss."
This book is about Daphne, a young mother on the edge of a breakdown. She decides to visit Altavista with her toddler, Honey. She is dealing with being a single parent because her turkish husband is unable to return to the United States because of a processing error. This book focuses on the ups and downs of motherhood. The bad things are not getting enough sleep, changing diapers, and being sick. The good things are getting hugs and cuddles, playing with the baby, and reading to the baby. In the begining I got annoyed with Daphne, she kept repeating herself and she kept drinking. May I remind you she is still breast feeding. Dumb. I did like the character Alice, an nice elderly lady that has a sad sob story of her own. I liked the scene when Dapne is yelling curse words and the baby(honey) is repeating them. Then Daphne says "Those are not good words." This scene reminded me of my baby!
Tantalize (Tantalize,1) by Cynthia Leitich Smith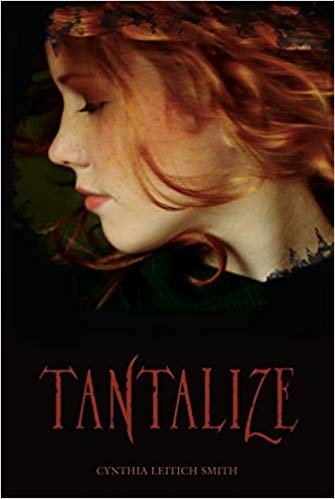 Genre: Paranormal/ Supernatural contemporary
Format: Paperback
Pages:310
Published February 13th,2007
Date Finished: 4/5/2019
Rating: 2 out of 5 Stars
"It was funny, though, the things you didn't learn about people until after they died."
This book is about Quincie Morris, who is the owner of a restaurant. Her parents have died and her uncle Davidson is running the restaurant until she turns 21. Their cheif Vaggio is brutally murdered and they have to find a new cheif.In comes Henry Johnson, Quincie has to transform him into a Dark Lord. This book was bad! The writing was bad! The plot was not explained enough! The things I noticed was, Quincie amd Kieren, who are best friends. They hardly talk. The book doesn't go into any vampire lore. In this world supernatural creatures coexit with humans. How does one become a vampire? The author doesn't talk about wereanimals either. It is assumed that you already know about these creatures.The end wasn't that good either. There are still unanswered questions. Who killed Vaggio? What happened to Henry? There was also no action in this book until page 284. DO NOT READ! You have been warned!
The patchwork girl of Oz book trailer
The Patchwork girl of Oz (Oz,7) by L. Frank Baum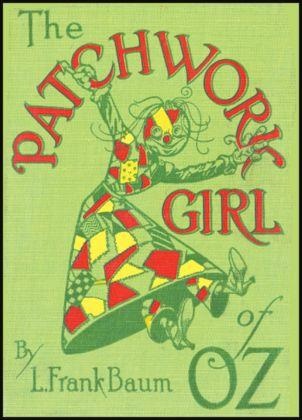 Genre: Childrens fantasy
Format: Ebook
Pages:346
Published March 15,1913
Date finished: 04/24/2019
Rating: 4.25/5
"A little misery, at times, makes one appreciate happoness more."
This book is about a munckin boy named Ojo, who lives with his uncle Nunkie and they are running out of food. They visit the crooked magician, who is working on his latest creation; a living girl made of patchwork quilts and cotten stuffing. An accident happens leaving Uncle Nunkie a motionless statue, it is up to Ojo to save him. I liked this book a lot! I loved Scraps, the patchwork girl, she has a loud and strong personality. She is her own self and doesn't take orders from anyone. I also loved the conceited glass cat named Bungle. There is also a talking phonograph and he made me laugh out loud. We also meet some old characters from the previous books. This book was a lot of fun. I liked the scene where Ojo goes to jail.
Then she was gone by Lisa Jewell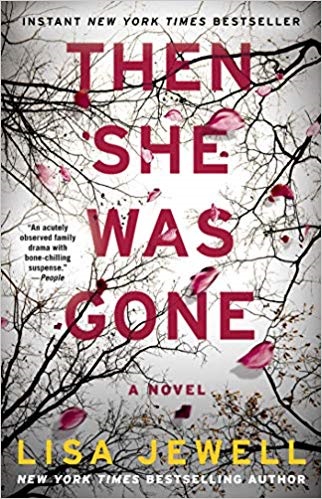 Genre:Thriller
Format: Audiobook
Pages: 359
Published April 17th, 2018
Date Finished: 04/28/2019
Rating: 2/5
"The blame game could be exhausting sometimes. The blame game could make you lose your mind... all the infinitesimal outcomes, each path breaking up into a million other paths every time you needlessly choose one, taking you on a journey that you'd never find your way back from."
This book is about a woman named Laurel, who is searching for her daughter named Elle. Laurel one day meets Floyd and they develop a relationship. Floyd introduces Laurel to his daughter Poppy, who is the splitting image of Ellie. What happened to Ellie? I listened to the Audiobook and it was really hard to follow. The actor who narrates this book is SO BORING. She doesn't change her voice for the different characters. I got invested in the story at chapter 46, which is close to the end. This book is told in multitupe perpectives: Laurel, Ellie, Floyd and Noelle. My favorite perpective was Noelle. She was trying to have a baby to secure her relationship with Floyd. Noelle had miscarriages. Noelle was also abusive to Poppy. I wasn't surprised about anything but the abuse to Poppy. I had to read a spoiler review because I had no clue what was going on. I wouldn't recommend the audiobook.
Ipad for Dummies by Edward C. Baig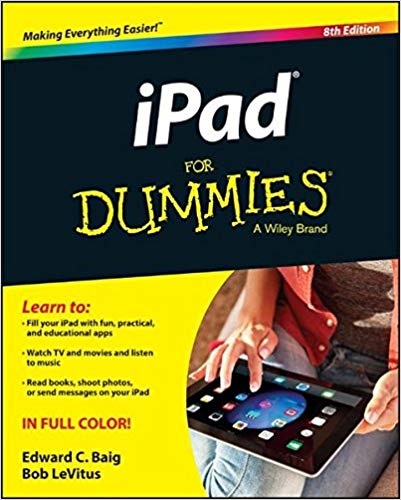 Genre: reference, Nonfiction, How-To
Format: Paperback
Pages:138
Published January 1st,2010
Date Finished: 06/01/2019
Rating: 1/5
Your world is just a touch away with your IPad!
This book was way too simple. It was like reading a manual for the IPad. I didn't learn anything new from it. The pictures in the book was not big enough and I felt that I had to flip back to the pictures continuously. I bought this book to help me use the editing software on the IPad. The book didn't talk about any of that. I also felt like this book was outdated (It talks about Myspace.com) which doesn't exist anymore. I don't recommend this book!
The city of ember book trailer
The city of Ember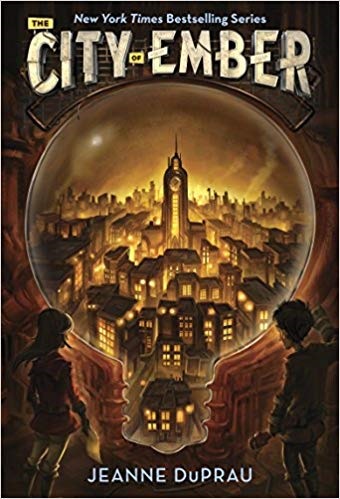 Genre:Science fiction, Mystery, Adventure
Format:Paperback/ Library
Pages:270
Published 2003
Date Finished:05/13/2019
Rating:4/5 Stars
Citizens of Ember shall be assigned work at twelve years of age
This is about a girl named Lina Mayfleet and a boy named Doon Harrow. They both have graduted from school and when they are 12 they are assigned work. Lina gets assigned pipework laborer and Doon gets assigned messenger. They end up trading jobs. Doon is trying to fix the generator. One day Lina's grandmother is going crazy searching the house for something important. Lina notices a box that is open and her baby sister Poppy is chewing on the paper. Lina ends up puting the paper together and trying to figure out what it says. She ends up with Doon to figure out what the paper "the Instrutions" mean. I really liked this story. Lina had dreams of seeing the outside world. I loved that she drew her dreams. This book was slow at some points but it drew me in and I couldn't put it down. I loved the giant insects at the end and I am excited to read the next book. I felt like this book was similar to The Giver,but I liked this more because The Giver was sad.